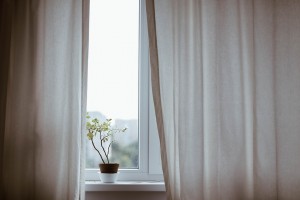 Traditionally, the fuel of choice for human beings has been carbon based. According to the EPA, over 5,000 million metric tons of carbon dioxide are released into the atmosphere every year. However, this pollution may also be the driving force behind global warming and climate change. If human beings are going to fend off challenges like climate change and pollution, we must engineer new sources of renewable energy. Here are a few examples of how engineering is leading to a more eco-friendly future.
Infrared Radiation as a Power Source
One recent discovery has been the possibility of using the earth's own infrared radiation as a sustainable power source. According to mic.com, the earth releases over 100 million gigawatts of infrared radiation originating from the sun back into the atmosphere every day. Engineers believe that antennas placed into orbit may be able to harvest this radiation as a renewable energy source.
Nuclear Fusion Is the Power of the Future
While once a thing only explored in speculative science fiction, nuclear fusion as a high tech power source will soon be a reality. The first nuclear fusion power generator is in fact currently being constructed in France at the Cadarache scientific research center. The power will be generated by fusing two different kinds of hydrogen, tritium and deuterium, together. When finally activated, this fusion generator should be able to produce much more power than a traditional nuclear generator. In fact, it will produce ten times the energy that is required to operate the power plant.
Transparent Solar Panels
While solar panels are a renewable energy source that has been with us for many decades now, the tech is about to receive a significant boost that may greatly increase its use by consumers. Transparent solar panels that can be seen through exactly like glass are currently being developed by engineers and scientists. No longer will ugly solar panels have to be placed on a home's roof. Instead, they could exist as its windows. The possibilities are great indeed.
Engineering Better Energy Usage Techniques
Engineers are constantly looking for new ways to improve technologies. Recently, a big push has been made towards increased energy efficiency in industrial equipment as well as consumer products. Appliances that use the Energy Star label, for example, consume far less energy than their predecessors. New exciting techniques are constantly being employed to get more than ever before out of far less energy.
Overall, the possibility of achieving an energy independent future free of fossil fuels is a distinct possibility. Thanks to the hard work of engineers and scientists, many different alternative fuels and energy efficient methods for powering devices will soon hit the market.
This guest post submitted by Rachelle Wilber, a freelance writer living in the San Diego, California area. She graduated from San Diego State University with her Bachelor's Degree in Journalism and Media Studies. Rachelle recommends that those interested in engineering better energy usage, click here to get more information.