We have partnered with our friends at TFC Recycling to help us spread the word!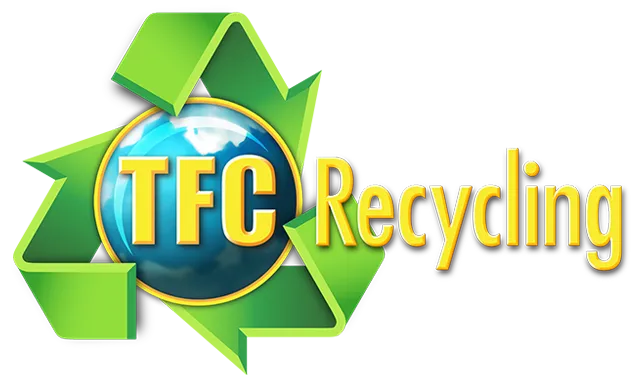 We love that you're recycling! We love that you're making "green" decisions and choosing environmental options that help us keep our planet cleaner.
But.
There's a right way and a wrong way. And sometimes, when you recycle the wrong way, it doesn't just lessen the impact of your recycling, it negates it altogether. And THAT'S why we want to make sure you know how to recycle right.
Listen to this infectious tune that helps young audiences understand the important of keeping Styrofoam out of the environment:
Don't miss our series of three Start Smart, Recycle Right videos that tell the whole story:
How to Avoid Contamination
GOOD TO KNOW & DO
The Journey of Recycling Right
Once you see how the journey unfolds, we hope you understand the importance of knowing how to recycle right and making the right recycling decisions along the way.
1   MAKING A SMART CHOICE
It starts when you…
Choose products that perhaps don't have packaging.
Or products that have packaging that can be recycled.
Or products that themselves can be recycled in your community when you're done using them.
Or products that can be reused. (Jelly jars for juice glasses, anyone?)
We call that starting smart, and it can be as easy as—for example—choosing the dozen eggs packaged in cardboard rather than Styrofoam™.
2   RECYCLING RIGHT
Once you've chosen your product (and once you've used it), the next step in the recycling journey is choosing the correct bin, whether it's the curbside recycling bin, or a specific drop-off place in your community.
3   DELIVERY TO THE  MATERIALS RECOVERY FACILITY
Your item next gets sorted, compacted and bundled, so it's ready to be processed.
4   SHIPPING TO THE RECYCLING PROCESSOR
In preparation for its next life, your item is broken down into raw materials and sold to manufacturers.
5    TRANSFORMATION AT THE MANUFACTURING PLANT
Finally, your item, now in its raw stage, is transformed into something brand new. And the cycle begins again…
Recycle Right
Too many non-recyclables are being put into household recycling bins, which is causing major problems down the line. To avoid this, it's time to get back to the basics: Paper, plastic bottles and metal cans. And remember, make sure what you toss is empty, clean, and dry.
Paper that can be recycled:
Printer Paper (stack of pages)
Newspaper
Magazines
Flattened Cardboard Boxes
Cardboard Rolls
Empty plastic bottles and jugs with a neck or spout can be recycled, including:
Beverage Bottles and Jugs
Cleaning Product Bottles and Jugs

Empty metal cans that can be recycled:
Steel and Tin Cans
Aluminum Cans
Avoid Contamination
There's no "maybe" in the recycling process. If you don't know if something is recyclable and in the right condition, don't throw it in the bin.
If you do and you guessed wrong, that item may have contaminated the whole bin, possibly causing everything in it to be thrown away, rather than be recycled.
Before you toss anything into the recycling bin, ask yourself:
Remember, it's up to you to Start Smart and Recycle Right.
Start Smart
Think before you buy
Choose recyclable packaging
Reuse it, if possible
Recycle Right
Know what can be recycled
Know where it can be recycled
Clean before putting in the bin
Test Your Recycling Knowledge