No Wipes in Pipes!
Don't believe the hype about the flushable wipe!
Wipes, even those labeled "flushable," can clog pipes and cause sewage to back up into homes and waterways. Only toilet paper, pee, and poo should be flushed down the loo. Other items, such as grease, tissues, and feminine hygiene products, should be disposed of in the trash.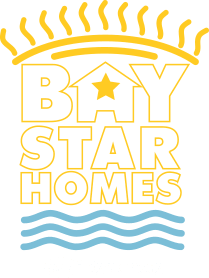 IS YOUR HOME OR BUSINESS A BAY STAR?
We live in a beautiful region surrounded by water. It impacts everything from the food we eat to the fun we have as well as our economic livelihood. Our daily actions have a lasting impact and it's up to us to protect and restore our waterways. It takes a community of individuals making small changes to make a difference. Getting involved in the Bay Star programs is one way you can be part of the effort to protect our region's most defining natural resource, water.
What's the good, green word?