Each winter we must battle Old Man winter to protect ourselves, our property and the environment! Cold temperatures bring the possibility of frozen water pipes, slippery sidewalks and lots of hazardous. This handy winter storm checklist will help you prepare for winter while being easy on the environment.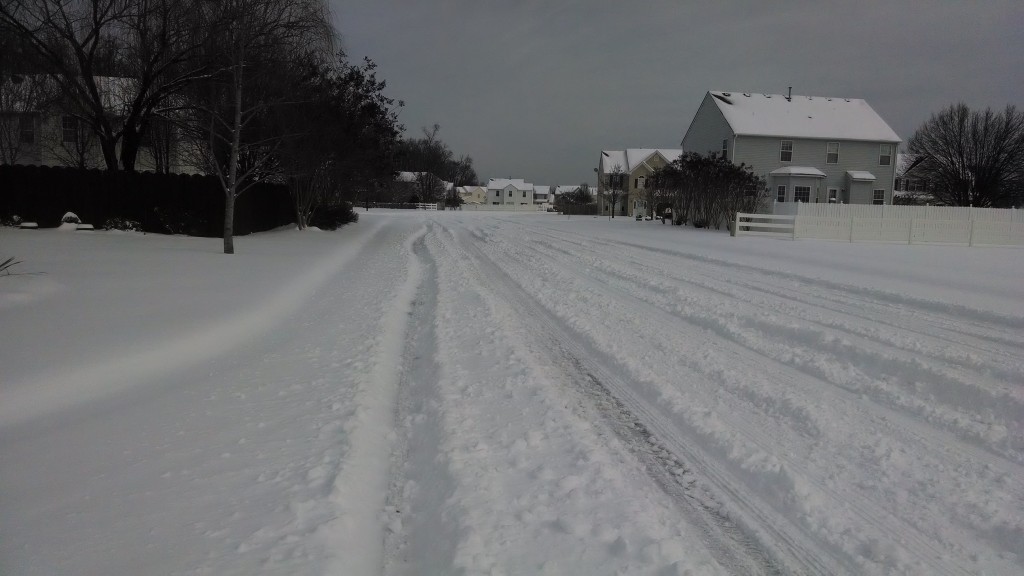 Prevent your pipes from freezing and causing costly damage to your home by:

Keeping doors and windows near your water pipes closed during cold weather.
Sealing air leaks and cracks in the crawl space or basement.
Closing crawl space air vents or covering them from the inside.
Checking to ensure pipes are insulated in unheated parts of the house. Wet insulation is worse than no insulation, so be sure to replace any you find.
Disconnecting garden hoses and storing them in a garage or shed.
When temps drop to the teens or lower, you may choose to drip your faucets to prevent pipes from freezing. Pick a single faucet at the highest level in your house and make sure droplets are about the size of the lead in a pencil. You'll only waste money (and water) if you leave the faucet wide open.
Apply deicer before snow falls to prevent ice from forming on sidewalks, driveways and walkways. Look for deicers with magnesium chloride or calcium magnesium acetate because they are less likely to harm your pets, sidewalks, grass and plants. Never use lawn fertilizers as a substitute for deicers.
Stay off roads during winter storms. Most traffic crashes happen within the first two hours after a storm starts. Get road conditions by calling 511 or visiting www.511Virginia.org.
Get supplies before the storm. Have enough non-perishable foods, water, and batteries on hand for at least three days in case you become snowed in. Don't forget other necessities as well – like baby supplies, medications, pet food, and toilet paper!
Never plug space heaters into extension cords. Always plug them directly into a wall outlet. Keep space heaters at least three feet from other objects, and turn off before going to bed.
Stay informed during power outages with a battery-powered and/or hand-crank radio. Get one with the NOAA Weather Radio band so you can hear winter weather reports directly from the National Weather Service as well as news reports from local radio stations.
Don't use candles during power outages. Many home fires in winter are caused by candles. Flashlights are much safer.
Have a family emergency plan. If your family cannot return home because of severe weather or closed roads, you need to decide now on alternate locations for riding out the storm.
For more winter preparedness tips before, during, and after extreme cold, check out ReadyHamptonRoads.org.