There is nothing lovelier than a yard awash in colorful blooms. However, lush gardens can be difficult to maintain during the dry, hot months of summer.
Fortunately, there are many eco-friendly, drought-tolerant plants that can add vibrant color to even the driest of yards. The key to a beautiful color landscape is choosing plants that thrive in their environment. Keep these tips in mind as you shop for plants.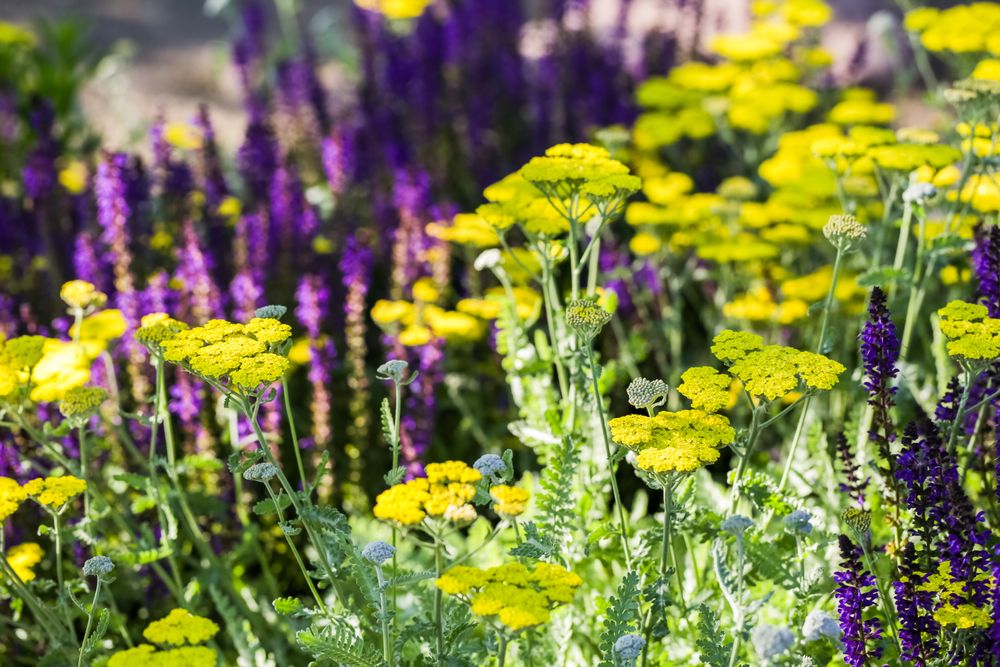 Stay Close to Home
Look at species native to your area when choosing plants for your garden. Local plants have evolved to survive on the average rainfall in your area and should require very little supplemental water. These plants are also accustomed to the insects and other wildlife in your area, which is best for the ecosystem.
Stay away from invasive species and plants that are not ideal for your growing zone. It is much harder for non-native species to do well—they often require more water and are less pest- and disease-resistant. You avoid the need for chemical fertilizers and toxic pesticides if you choose plants that naturally thrive in their surroundings.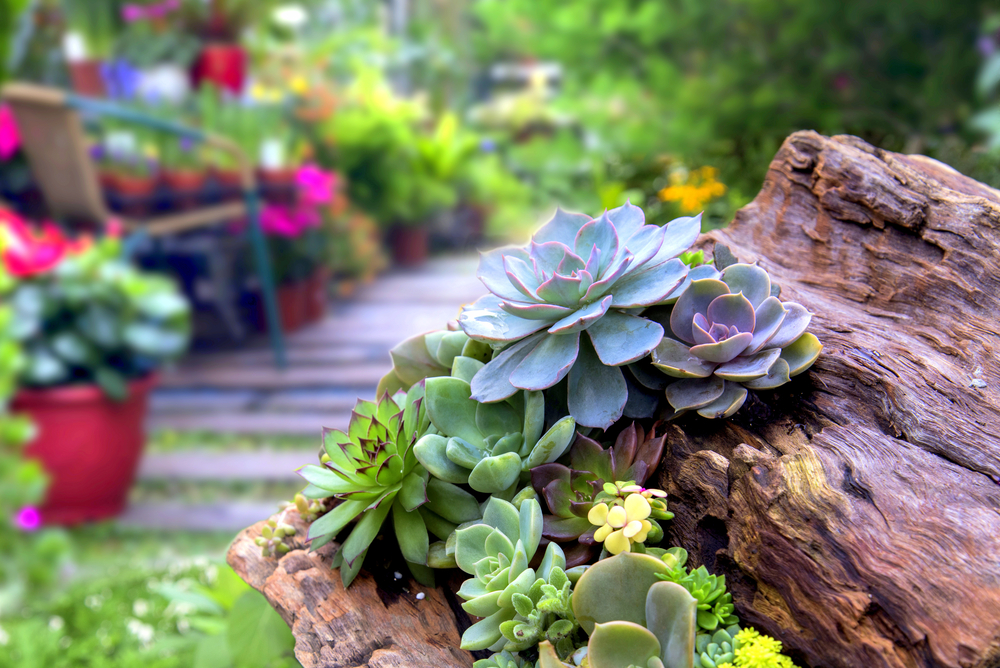 Think Succulents
In desert-like, extremely dry areas, some of the most popular drought tolerant plants are succulents and cacti. The fleshy leaves of these plants hold water and allow them to thrive in even the driest of environments. You can find succulents in a huge variety of colors, sizes and shapes, making them a great fit for almost any garden. If your area gets a hard freeze in the winter, consider growing succulents in pots and containers so you can bring them inside once the weather turns cold.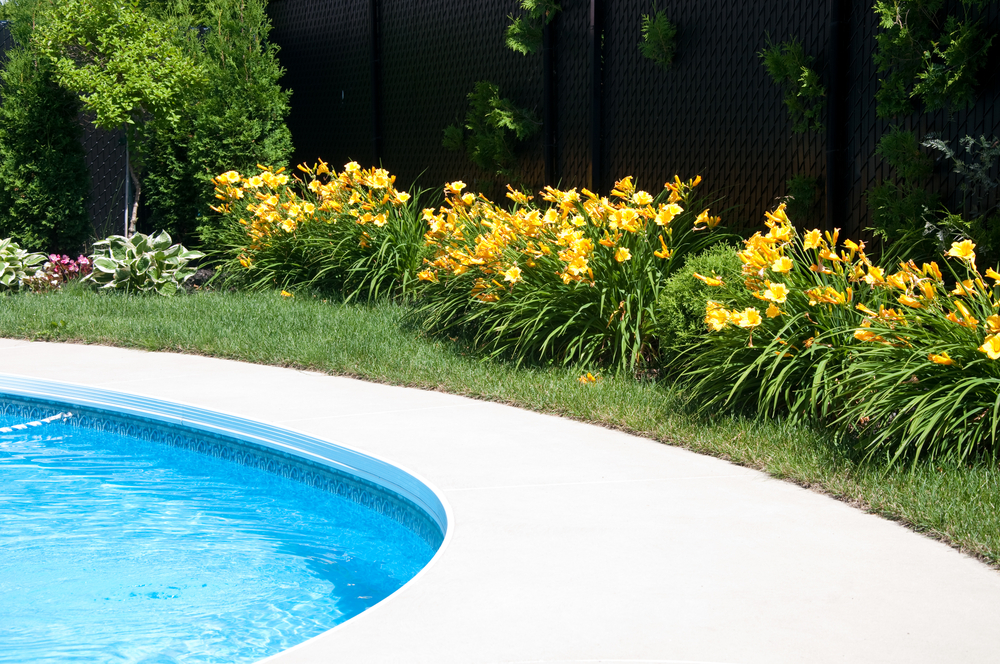 Pick Perennials
You may immediately think of flowering annuals when you think about garden color, but there are an unlimited number of flowering perennials that can add pops of color to your space year after year as well. Perennials tend to be hardier than annuals and come in a variety of types. You can find perennial ground covers, climbing vines, grasses, shrubs and even roses and flowering bulbs, many of which are drought tolerant. Remember that perennials come back year after year and continue to grow, so when putting them into the ground, make sure you leave enough room for the plants to expand.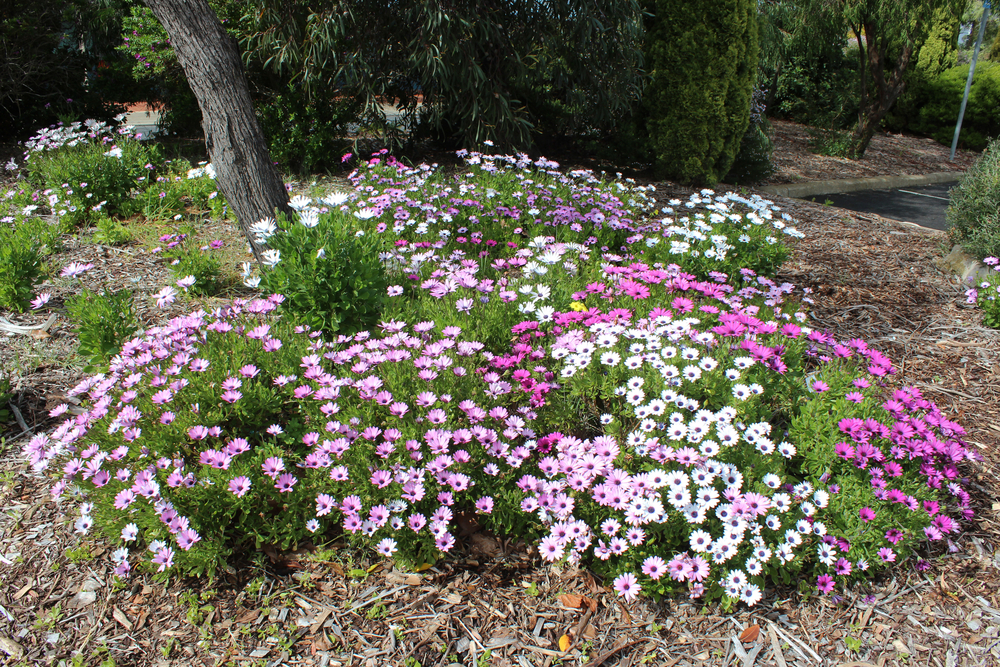 Change It Up with Annuals
Annuals complete their life cycle in one season and are a great way to add supplemental color to your yard or garden. Because of their short lifespan, annuals tend to be prolific bloomers and are showier and bolder than their perennial counterparts. Planting a few new annuals every year allows you to change up the look of your planting beds.
In some warmer climates, annuals can survive multiple seasons, which make them act like pseudo-perennials. You may want to experiment with different varieties to see how they do in your specific zone.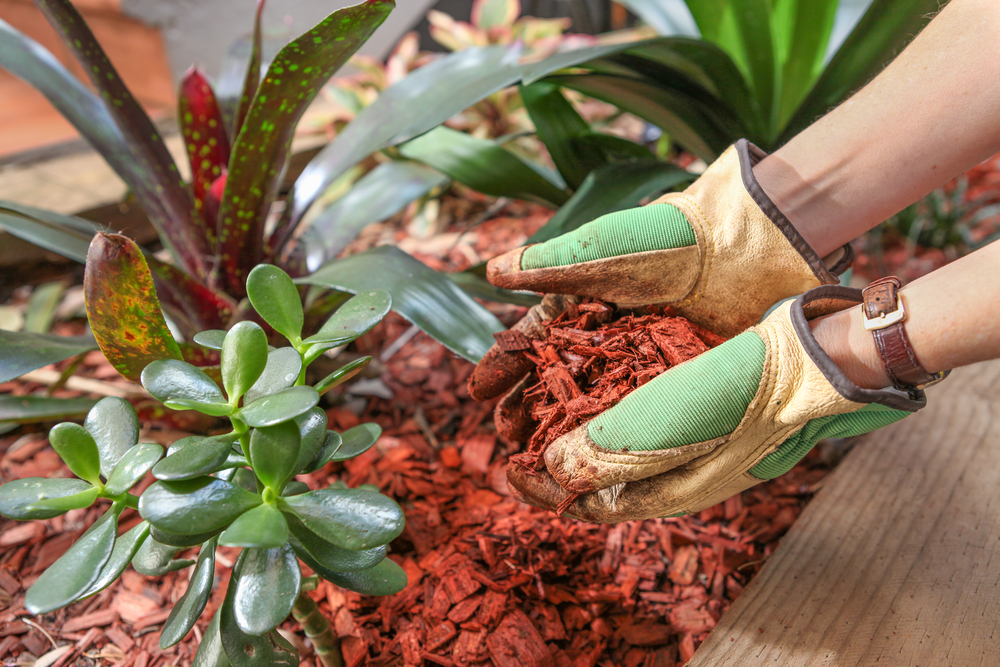 Consider the Foliage
We often associate color with blooms, flowers or fruits, but foliage can be a long-lasting and easy to maintain source of color in your yard. Colorful grasses and shrubs add large bold swaths of color, while trees can not only provide seasonal color, but can also add shade and protect the plants below from the heat and direct sun of summer.
Just like other plants, drought-tolerant trees do best when planted in their native climate. Keep in mind that many trees are only considered drought-tolerant once they are established. Small trees and saplings require more water to promote proper root growth and expansion.
Be Wise About Water
Conserving water in your garden and yard shouldn't end with your plant choices. You can reduce the amount of water you need to use in your garden if you're smart about your watering habits. Here are a few tips:
Make sure you water plants during the cooler hours of the day.
Use drip line irrigation instead of sprinklers, which lose a lot of water to evaporation.
Add mulch and compost to your planting beds to trap in moisture.
A beautiful garden begins with good plant choices and lasts with proper care and maintenance. Focus on native plants that do well in your specific zone and won't require a lot of additional water or pest prevention. Then add color through blooms and foliage, and consider both annuals and perennials to give the perfect balance of seasonal color and hardiness.
With her three kids and a busy home life in the San Francisco area, Kim Six is a DIY home improvement blogger who keeps her eye on organizational techniques. Kim writes her home lifestyle and organizing tips for Home Depot. For gardening options for all environments, visit the Home Depot site here.