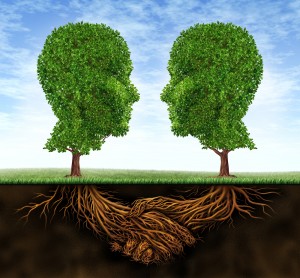 The Green Breakfast is coming to Hampton Roads! No, it's not green eggs and ham, but it is a new opportunity for residents to learn about matters that affect our environment. The Hampton Roads Green Breakfast will be held on Saturday, April 25, 2015 at Virginia Wesleyan College's Blocker Hall. The topic for this first installment of eco-friendly information sharing and networking will be: Energy Options & The Proposed Atlantic Coast Pipeline Project: Understanding the Economic, Environmental and Safety Issues for our Region and Virginia.
Attendees of The Green Breakfast will enjoy informal networking and group announcements over a light breakfast from 8:00 to 8:30am. Presentations will take place from 8:30 to 9:45 am. The program will feature presentations from Kirk Bowers of the Virginia Sierra Club and James Clary, Senior Economist, with the Hampton Roads Planning District Commission (HRPDC). Mr. Bowers will discuss the Pipeline project and Mr. Clary will provide an overview of the 2014 HRPDC economics report on the viability of different energy options in the region. The event is free and open to the public and you can register here.
The Green Breakfast was originally held in the 1990s as an informal gathering for environmental leaders and citizens to learn more about the environmental issues facing Hampton Roads. It was hosted by various organizations but went into hiatus in recent years. This new version of the event is intended to shed light on different sides of an issue and foster greater collaboration and sharing of ideas among diverse viewpoints. Events are planned quarterly on Saturday mornings, and moved to different parts of Hampton Roads to reach a broad range of interested citizens.
This first installment of The Hampton Roads Green Breakfast on April 25 is sponsored by the Hampton Roads Planning District Commission, askHRgreen.org, and hosted by the Marlins Go Green Club of Virginia Wesleyan College. The Moderator will be John Deuel, Owner of GreenQuest, LLC. For more information, contact John Deuel at 757-284-7041 or via email at jdeuel@greenquestllc.com.