Winter comes late in Hampton Roads….which is great. Because our December temperatures range from 70 degrees to right around freezing, we usually get a few extra weeks to prepare our homes for winter. Something our friends to the north don't get (although they do get a chance at the coveted "White Christmas"). So while you're finishing up your holiday prep, take a few minutes to give your home the gift of winterization.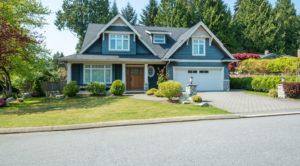 Outside
Prune back overgrown shrubs around fences, doors, windows and curbs.  Pruning back plants will create a tidy look throughout winter and improve security during the dark days of winter.
Clean leaves and pine straw out of gutters and off roofs. Free flowing gutters will ensure no rainwater back-ups, which could lead to roof leaks and potential ice dam problems in freezing weather. Heavy accumulations of pine straw can weigh down roofs and contribute to roof leaks.
Remove leaves from streets, gutters, and curbs. You can mulch mow the collected leaves with your lawn mower for a free fertilizer boost for your lawn. Alternatively, you can use leaves as mulch in flower beds or add to your compost. Never allow leaves to enter storm drains or ditches.
Store your rain barrel. If you use a rain barrel, be sure to empty it and store it indoors or flip it upside down. Barrels and fixtures can be damaged if water freezes inside or around them.
Disconnect and drain garden hoses. Packing away your garden hose will prevent damage from freezing temperatures and may decrease your chances of bursting a water pipe. Wrap or cover outside faucets for extra protection against frozen pipes.
Stock up on eco-friendly deicer. When it comes to deicing, there's the good, the bad and the just plain ugly! Pick deicers that are less harmful on the environment and stock up now so you aren't left with only 'ugly' options.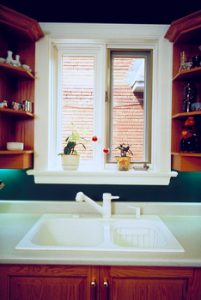 Inside
Insulate exposed pipes. Use pipe wrap or sleeve insulation to cover exposed pipes. If you find any wet insulation, replace it.
Find your shut off valve. In the event of a burst water pipe, you do not want to be scrambling to locate the master water shut off valve! Find it now and save yourself the hassle.
Seal in the warmth. Use caulk, spray foam or weather stripping to seal cracks around windows, doors, trim, and areas that house your pipes. Keeping cold air out and warm air in is the best way to have an efficient household heating system, reduce your household heating bill, and prevent frozen pipes.
Have a professional check your fireplace or wood stove. Residue can build up inside of fireplaces and wood stoves causing house fires.
Safe use of space heaters. Plug your space heater into wall outlets, never extension cords. Keep space heaters at least three feet from other objects, and turn them off while sleeping.
Program your thermostat. Using a programmable thermostat helps control your home's temperature while you're out or asleep. You'll save about 10 percent on your heating and cooling bill each year if you turn your thermostat down by 10 to 15 degrees for the eight hours while you sleep. The recommended temperature setting is 68 degrees while you are home and 58 degrees while you are out or asleep.
Put ceiling fans to use. Set your ceiling fan to move clockwise so hot air is pushed towards the floor and closer to you.
Pack an emergency kit. Hurricane season isn't the only time you need an emergency kit. Snow and ice can knock out power or make it too dangerous to travel on secondary roads. Make sure you have supplies on hand at all times including batteries, flashlights, food, water and activities for the kids. For more winter preparedness tips before, during, and after extreme cold, check out ReadyHamptonRoads.org.