The summer flew by and somehow it's time to think about going back to school. While students, teachers, and parents check off the supply list and prepare for the year, we want to throw it back and reflect on the successes of the 2020-2021 school year. askHRgreen.org has the pleasure of supporting hands-on environmental education for the region's K-12 students through the askHRgreen.org Mini Grant Program. Any school or community group working with youth in Hampton Roads can apply for a $500 grant to fund learning activities with real-life environmental impacts. As you can imagine, hands-on activities were a challenge last year due to COVID-19; however, we have plenty of success stories to share! Nine innovative groups in Hampton Roads leveraged the virtual learning platform and outdoor class time to create safe, environmental opportunities for their young learners. We applaud these educators that went the extra mile and are thrilled to share some of their accomplishments.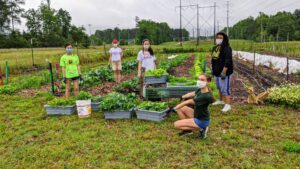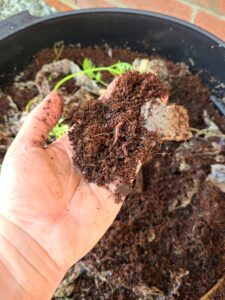 Recognized as a safe way to pass the time while decreasing potential COVID-19 exposures, it's not surprising that many Mini Grant projects focused on working outdoors in schoolyard gardens. They weeded and prepped, planted and picked all while gaining an appreciation for natural systems. Of particular note, students at Hermitage Elementary School in Virginia Beach were able to make their own compost and raise worms through vermicomposting. The students loved checking on the worms most!
askHRgreen.org was also able to support the National Geographic travelling exhibit, Planet or Plastic, through Nauticus. Grant funding supported the development of outreach displays to accompany the exhibit and raise awareness about the negative impacts of single use plastics.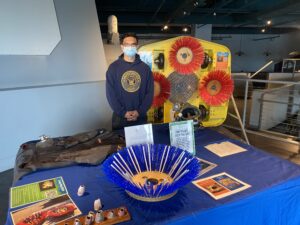 The outreach was also integrated into a virtual platform which reached 138 classes and 4,140 students. Way to innovate!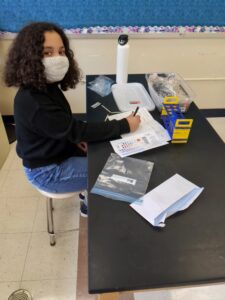 Sixth-grade students at Booker T. Washington Middle School in Newport News were able to perform water quality testing on samples from three area waterways. They also built wetlands and tested different strategies for filtering pollution in water samples. We wish we could have gotten in on this cool experiment ourselves!
Second-grade students from 10 schools in Portsmouth were able to grow their own butterflies with help from askHRgreen and Hoffler Creek Wildlife Foundation. Students watched firsthand as caterpillars ate, grew, formed a chrysalis, emerged as beautiful butterflies, and were eventually released at the Hoffler Creek Wildlife Preserve's Pollinator Garden.
And finally, askHRgreen.org was proud to partner with an Eagle Scout project in Newport News. The scouts built, delivered, and installed rain barrels, at no charge, for those in their community. The homeowners were educated about stormwater runoff, local water quality, and the benefits of rain barrels. What an awesome way to serve the community while learning!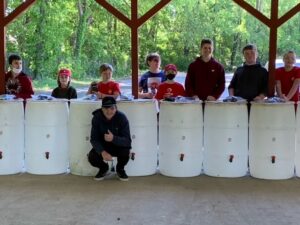 We are now accepting applications for the 2021-2022 school year and encourage everyone to check our Mini Grant Program page for inspiring project ideas, sample applications, and all the details about this funding opportunity.
2020-2021 askHRgreen.org Mini Grant Recipients 
| | | |
| --- | --- | --- |
| Name of Project | School/Facility | City/County |
| Bat House and Pollinator Garden | Thalia Elementary School | Virginia Beach |
| Rain Barrels and Education | Boy Scouts of America | Newport News |
| BTW Bay Savers Audit Local Waterway | Booker T. Washington Middle School | Newport News |
| Composting Champions | Hermitage Elementary School | Virginia Beach |
| Food for the Tummy, Food for the Soul | Newtown Elementary School | Virginia Beach |
| Caterpillars in Classrooms | Hoffler Creek Wildlife Foundation, Inc. | Portsmouth |
| Planet or Plastic? | Nauticus Foundation | Norfolk |
| Renovating Main Entrance Garden | Oscar Smith High School | Chesapeake |
| Sweets for Students | Williamsburg Community Growers | Lightfoot |