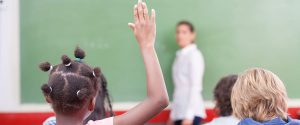 COVID-19 has changed everything about education in 2020 right down to the school lunch. Public schools have maintained important food services by providing lunch pickup for at-risk students throughout the pandemic. Unfortunately, the lunches are filled with single use packaging and there's really no way around it. Many community organizations and daycare facilities are facing a similar single-use packaging debacle. To increase safety, some schools and facilities are requiring 100% disposable lunches. This protects both children and staff from possible exposure to coronavirus. That means no reusable lunch bags, water bottles, containers, or utensils. Sadly, single use supplies are more popular than ever right now. We understand why. Single use items are a safe and convenient way to keep things sterile during a global pandemic. And when it comes to school lunches, kids tend to get messy. There's a lot of hand-to-mouth contact while eating which leaves behind germy messes and half eaten food. It's much easier and safer for teachers to simply dump the remnants from each student instead of handling the germy lunch supplies and storing them until parent pickup. We get it but know there is always a "greener" side to every situation. The impacts of a disposable lunch can be lessened.
As much as we hate the idea of disposable lunches, there are always ways to go greener. We're askHRgreen.org – it's what we do! Here are some simple choices you can make to reduce waste and go green with your disposable lunch:
Start with the bag. If you can't have a lunch box, be smart with your lunch bag. Brown paper bags are always a greener alternative to plastic grocery bags. Look for the Forest Stewardship Council (FSC) logo to find paper products containing wood from FSC certified forests or recycled post-consumer waste.
Pack whole foods. If age appropriate, pack whole fruits that don't require packaging. Think apples, bananas, pears, and oranges. Whatever waste is left behind will be organic unlike prepackaged fruit cups which include both a plastic cup, lid, and require a disposable spoon.
Wrap a sandwich. Swap the traditional plastic sandwich bag for a parchment or waxed paper wrapping. Both parchment and waxed paper are biodegradable options better for the environment. Check out this tutorial on how to wrap the sandwich tightly for optimal results. If you're looking for something a bit more convenient, check out premade paper sandwich bags like those sold by Lunchskins which are available at both Target and Amazon.
Know what's recyclable. Does your school or daycare have a recycling program? If so, make sure you know what's accepted so you can pick foods in acceptable packaging. For example, canned drinks and plastic beverage bottles are accepted in all recycling programs while juice box cartons may only be accepted in select programs.
Skip straws and utensils. Disposable plastics can take a thousand years to decompose after being used for 30 minutes or less. Where appropriate, skip the straw and choose snacks you won't need a utensil to eat. For example, pick applesauce or yogurt pouches over options in a cup requiring an additional spoon.
Consider the content. Close the loop by purchasing paper and plastic items made with recycled content.
Discover plastic alternatives. Look for organic and compostable options made from wood, plants, or paper. Examples include disposable bamboo cutlery from Bambu and compostable sandwich bags from BioBags.
Keep buying in bulk. When you buy in bulk, you decrease packaging waste. Use the strategies listed above to pack single servings of the products you buy in bulk.