We've all heard the saying "treat every day like its Earth Day," but what does Earth Day mean to you? Earth day was created in 1970 where 22 million Americans celebrated clean air, land and water. Today, Earth Day is celebrated to recognize the importance of our environment and how our actions have a direct impact on the quality of our planet. Here are some ways you can continue to celebrate Earth Day all year long.
Lend a hand
"No one can do everything, but everyone can do something" – Max Lucado
Lend a helping hand by volunteering where you live. During the spring, there are several efforts supported by local organizations who host community gardens, litter cleanups, and DIY environmental improvement workshops. Help others, learn something new, and meet people who are interested in similar initiatives.
"The greatness of a community is most accurately measured by the compassionate actions of its members." – Coretta Scott King
No matter what side of the Hampton Roads Bridge Tunnel you're on, there's an event for everyone! Fairs, festivals, and extravaganzas are happening all throughout Hampton Roads this spring, summer and fall. Embrace the many vendors, businesses, and outreach educators your community has to offer.
Reduce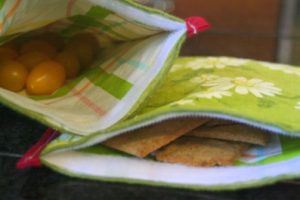 Reduce, reuse, and recycle is a phrase familiar to many of us. Remember to reduce first. Try to limit the items you buy that contain non-recyclable packaging, buy in bulk instead of individual packaged items, skip unnecessary items like disposable plastic straws, and bring your own shopping bags to reduce the amount of plastic bags you use at the grocery store.
Smell the Roses
"The sun does not shine for a few trees and flowers, but for the wide world's joy." – Henry Ward Beecher
The beauty of our Earth is unique. What better way to celebrate than to get outside and smell the roses!
How did you celebrate Earth Day? What will you do differently this year to help our environment?  Let us know of our Facebook or Twitter page.
Blog contributed by Lacie Wever, HRSD Community Education and Outreach Specialist. Learn more at HRSD.com/classroom.