Although the United States accounts for less than 4.5% of the world's population, Americans are responsible for generating nearly a third of all waste in the world! The good news is that there is a strong movement in America to raise awareness regarding the effects of littering, the benefits of recycling and the importance of removing toxic chemicals from consumer products.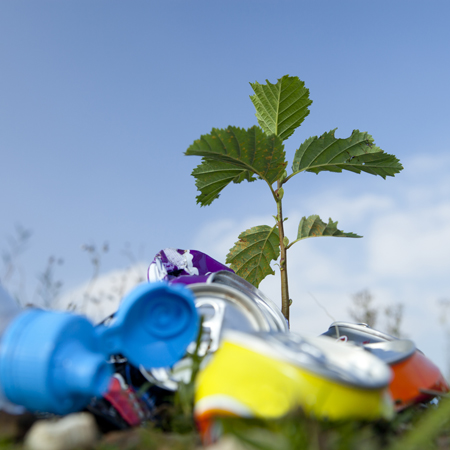 The effects of pollution on the environment are far reaching, and they affect drinking water, air quality, water quality and our overall quality of life. Yet more and more companies, government entities and individuals are taking steps to reduce pollution and waste. Among these steps are environmental education programs, community recycling programs, innovative uses for recyclable materials, the availability of green consumer products, and tax breaks for sustainable energies and conservation efforts. Clearly, much more work needs to be done to take the green movement into every home, but the tools and information are available for those who choose to go green.
When it comes to water pollution, plastic bottles and litter are only part of the problem. Developing countries dispose of 80% of their sewage directly into the world's water supply. Living in the United States, with its federal and local regulations governing the disposal of municipal sewage and waste, it may be difficult to believe that many countries in the world are dumping and pumping their sewage directly into nearby waterways. Take that into consideration if you ever find yourself taking a swim in the lovely Mediterranean Sea.
As far as air pollution is concerned, federal regulations have helped to considerably reduce greenhouse gas emissions from both factories and automobiles. And while greenhouse gases receive plenty of attention, 2.2 billion pounds of insecticides are still released into the air every year. These pesticides contain over 100 ingredients that can cause birth defects, cancer, and other serious health conditions.
In many ways, the key to a cleaner, healthier environment lies in the hands of the average American citizen. The fact is, no matter what the local, state, or federal governments do to support a cleaner environment, the American people must be willing to do their part for these policies and programs to make a difference. After all, it is people who are responsible for millions of plastic bottles and other pieces of litter being discarded on the ground, entering river, lakes, and oceans and threatening the overall health and vibrancy of our communities.
While it might be embarrassing for Americans to know that they are responsible for a third of all worldwide waste, perhaps this eye-opening fact will help change their behavior.  For those already on-board with the green lifestyle, they can feel good about the fact that the United States is making a strong effort to promote sustainable living through its various programs and initiatives. Of course, there is still a long way to go, but knowing the facts about recycling, conserving water, and purchasing green products are all crucial steps in the right direction.