This past Saturday, volunteers with Friends of Indian River joined with representatives from Chesapeake Public Works, Chesapeake Sherriff's Office and other supporting agencies to plant 30 trees along Indian River Road. 15 citizen volunteers took time off on Friday to make it happen.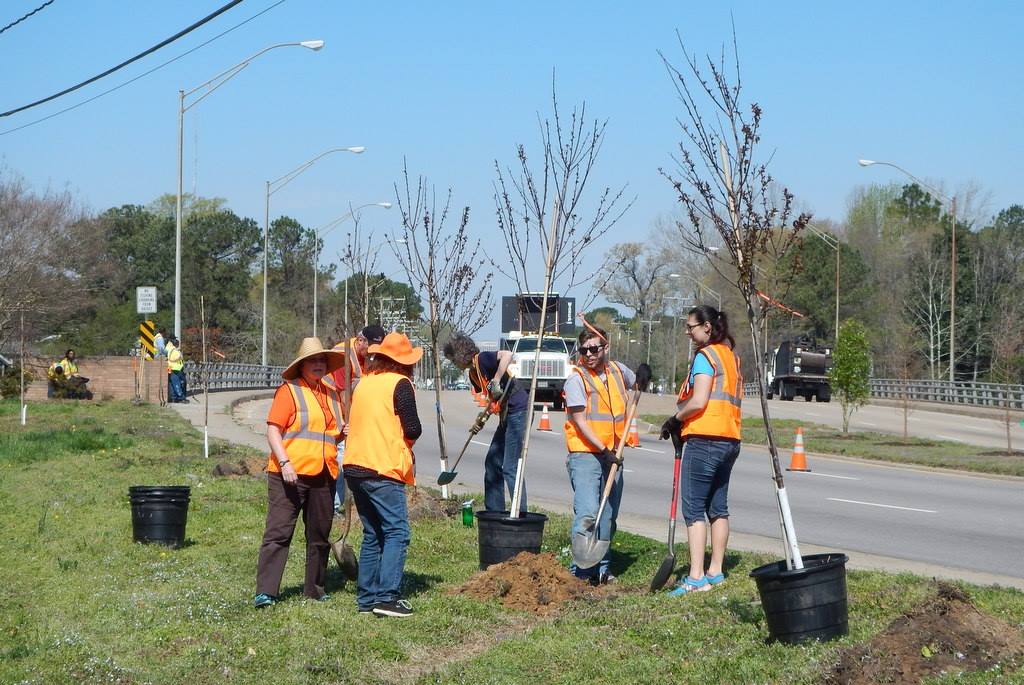 Photo Courtesy of Friends of Indian River
And, as if that wasn't enough, 10 volunteers came out again Saturday morning to participate in a litter cleanup. Volunteers cleaned up litter from Indian River Road and also along the shoreline by the bridge. In total, Friends of Indian River were able to remove 18 bags of trash and a tire from their community. Rogard Ross, President of Friends of Indian River summarized last weekend's success by saying, "The efforts to beautify our community would not be possible without the dedication of our volunteers."
Friends of Indian River is a community organization dedicated to improving the quality of life for all residents of the Indian River neighborhood in Chesapeake. They focus on preserving Indian River and other green spaces, sustainable gardening/landscaping, promoting attractive streetscapes and energizing local business development. With 25,000 residents, the Indian River neighborhoods encompass five square miles in the northeast corner of Chesapeake. The neighborhood surrounds Indian River Park, a 92 acre park, and Indian River, a tidal tributary of the Elizabeth River.
The community improvement work performed by Friends of Indian River is part of a bigger movement taking place across the entire country. Keep America Beautiful' s Great American Cleanup is a season of transformation. In 2013, more than 4.5 million volunteers worked a collective 8.1 million hours to return nearly $175 million in measurable benefits in 21,000 communities across the country. Whether cleaning up litter, improving community parks with trees, flowers and gardens, or responsibly disposing of and recycling their unwanted items, participants in the Great American Cleanup are making a real difference in their communities.
A big thank you to Friends of Indian River for their hard work! If you're in the Indian River area, take a moment to appreciate the hard work they've put in to improving the community for everyone! And if you'd like to join us in keeping Hampton Roads beautiful, sign up to participate in one of the upcoming Great American Cleanup events in your community!