And today's winner is (drum roll please)…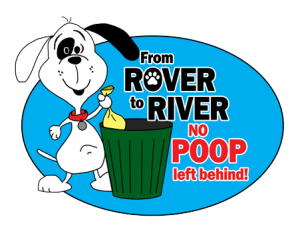 Jessica Eberts of Virginia Beach!
Congratulations Jessica! (And we should also say congratulations to her dogs Jake & Lily, too!) Because Jessica took the pledge to scoop the poop to help keep our local waterways clean, she is today's lucky winner of an askHRgreen.org gift bag, a One-Week Subscription to Doody Calls Pet Waste Removal Service, and a $25 Gift Certificate to Mrs. Bones Bowtique.
If you didn't win today, there is still one more chance to win great prizes. Just sign up to take the pledge to leave no poop behind and share it with your friends and family members.
We'll announce our lucky winner grand prize winner on Friday, May 23rd!