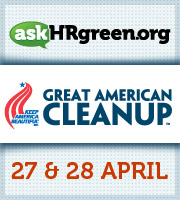 The Great American CleanupTM is this Friday and Saturday, and we still need volunteers!! Please visit askhrgreen.org/the-great-american-cleanup-projects-and-sites/ to register for a cleanup site near you. Volunteers are need all across the region.
Check out these sites that still need volunteers and register online to participate:
Hampton
Keep Aberdeen Beautiful
Keep Burbank Beautiful
Keep Cooper Beautiful
Isle of Wight
Tyler's Beach Waterway Cleanup
James City County
James City/Williamsburg Community Center Cleanup
Warhill Sports Complex Cleanup
Chickahominy Riverfront Park Cleanup
Chickahominy Riverfront Park Shoreline beautification
College Creek
Forest Heights Neighborhood Cleanup
JCC General Services Building
Jamestown Marina
James River Association Self-Direct Trash Program
Beautification of Ironbound Square Regional Stormwater BMP
Newport News
Household Hazardous Waste Collection Event
Norfolk
RiverFest Recycling Ambassador
RiverFest Trash Toss Game Volunteers
Poquoson
Keep Poquoson's Blueways and Byways Clean
Pocket Park Spruce-up
Portsmouth
HHW Recycling
Olde Towne Neighborhood Litter Cleanup
Port Norfolk Community Litter Cleanup
Waterview Neighborhood Cleanup
Suffolk
Bennetts Pasture Road Cleanup
Joyner Park Cleanup
Kings Highway Cleanup
Virginia Beach
Norfolk Southern Right-of-Way
York County
Charles Brown Park Cleanup
About The Great American CleanupTM: Through the partnership of askHRgreen.org and Keep Virginia Beautiful, Hampton Roads has been selected as one of 10 national locations for Keep America Beautiful's2012 Great American CleanupTM National Action Days. The Great American CleanupTM is the largest grassroots community involvement program in the United States. The launch of the Hampton Roads cleanup events, April 27-28, represents the only designated event  in Virginia and will involve hundreds of volunteers transforming local parks, waterways and recreational areas into cleaner, greener environments. As a result of being named a  National Action Days site, cities and counties in Hampton Roads will benefit from a flurry of cleanup and "green up" projects.