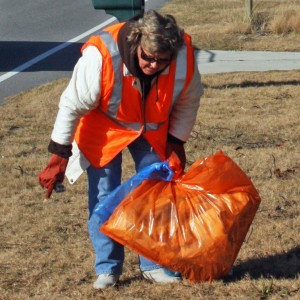 The City of Virginia Beach welcomes our friends and neighbors to come and join us in our projects in support of the Great American Clean Up National Action Days! We have selected three major target areas that would benefit the community by targeted efforts in three sites within the City of Virginia Beach. Through a collaboration between Virginia Beach Public Works, Public Utilities, Parks and Recreation, Virginia Beach Clean Community Commission and others, we offer some interesting and challenging options for our volunteers that span a wide variety of skills and welcome volunteers of all ages.
The sites are:
Princess Anne Commons/Landstown High School: The complex includes school grounds, parks sites and green space areas along the corridor that leads to the Amphitheater, Sportsplex and Ball fields. Stormwater management facilities that lead to the North Landing watershed. Suitable for all age groups. Minors must be accompanied by an adult.
Plaza-Northgate Park: Ball fields and adjacent green space and storm water facilities. Outfalls lead to the Lynnhaven river system and Chesapeake Bay watershed. Suitable for all ages. Minors must be accompanied by an adult
The Norfolk Southern Right of Way. Divided into 20 sub zones; this area is along the 17.5 mile Rail Road. This area is along the old right of way. This site offers significant challenges as there are sections where railroad track and rails remain and other sections where there is very limited access. Because of these issues volunteers to these sites are for adults only.
For more information and to register go to http://askhrgreen.org/the-great-american-cleanup-projects-and-sites
Article written by Dan Baxter, Chairman Virginia Beach Clean Community Commission