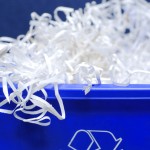 On Thursday, August 15, 2013 the Newport News Sherriff's Department TRIAD unit will partner with the Newport News Recycling Office, Lions Club and Home Depot to hold their Annual Shred Day. The event will be open to the public from 10:00 AM to 1:00PM at the Home Depot on Chatham Drive in Newport News.
The event is co-sponsored by Stealth Shredding , Home Depot, The Arc/Synergy Recycling and Lions Club. There will be a variety of services free to the public including shredding, electronics recycling and eye testing. There will also be booths and representatives from various organizations and service providers. This event is open to residents and businesses from the entire region. The program is designed to provide an opportunity for senior citizens to safely dispose of material that has been cluttering their homes. Over the past four years, we have seen a growth in participation among our working neighbors and businesses as well.
This is a perfect opportunity to get rid of unwanted paperwork, records and electronics in an environmentally responsible manner.
For more information please call 757-926-7017.
This is a guest post by Dan Baxter, Business Recycling Coordinator, with the City of Newport News Public Works, Solid Waste Resource Recovery Unit.