askHRgreen.org Partners with Cox Conserves to Support Responsible Electronics Recycling in Hampton Roads
(Hampton Roads, VA, Oct. 3, 2012) – askHRgreen.org and Cox Communications, through its Cox Conserves national sustainability program, have partnered to raise awareness about the importance of electronic recycling by promoting where residents can drop off their unwanted electronics for safe and responsible recycling.
"As your 'Friend in the Digital Age,' Cox is committed to making a difference in the communities we serve," said Gary McCollum, senior vice president and general manager for Cox Virginia. "By helping the community properly recycle e-waste, we provide our neighbors an environmentally-friendly and secure way to dispose of their hard drives, cell phones and other electronics that may contain personal information."
Throughout the year, Cox will run commercials and include information in their quarterly customer newsletter, pointing residents to the askHRgreen.org site which lists how to donate working electronics and where to recycle electronics that have reached the end of their life.
"We are very fortunate to be able to partner with Cox Conserves to remind people to not throw away their electronics, but to instead visit askHRgreen.org for a list of sites that offer responsible electronics recycling," said Julia Hillegass, public information and community affairs administrator for the Hampton Roads Planning District Commission.
New versions of electronic devices are being unveiled faster than one can say, "reduce, reuse, recycle." When faced with upgrades, individuals also are faced with the question of what to do with their old devices. Unfortunately, few are choosing to recycle. According to the U.S. Environmental Protection Agency, 75 percent of unwanted electronics end up in landfills. That poses a threat to the environment because electronics contain hazardous waste such as lead, mercury and cadmium. When released into the air, soil and water, the chemicals can cause health and environmental risks. Electronic devices also contain precious metals which can be recycled into new products.
askHRgreen.org, which encourages Hampton Roads residents to implement practices that will make them good environmental stewards, advises everyone to think before they toss. If the electronic device still works, donate it to a second-hand store or re-sell it to further its life. If the electronic device does not work, take it to one of the locations listed at askhrgreen.org/electronics-recycling.
About askHRgreen.org
askHRgreen.org is your go-to resource for all things green in Hampton Roads— from recycling tips and pointers for keeping local waterways clean to water-saving ideas and simple steps to make local living easy on the environment. Launched in 2011, the region-wide public awareness and education campaign is administered through the Hampton Roads Planning District Commission and powered by the following members: The cities of Chesapeake, Franklin, Hampton, Newport News, Norfolk, Poquoson, Portsmouth, Suffolk, Virginia Beach, and Williamsburg; the counties of Gloucester, Isle of Wight, James City, Southampton, Surry and York; and HRSD. Like askHRgreen.org on facebook, follow on Twitter, tune in to YouTube and catch the "Let's Talk Green" blog, written by a team of local experts.
About Cox Communications:
Cox Communications is a broadband communications and entertainment company, providing advanced digital video, Internet and telephone services over its own nationwide IP network. The third-largest U.S. cable TV company, Cox serves approximately 6 million residences and businesses. Cox Business is a facilities-based provider of voice, video and data solutions for commercial customers, and Cox Media is a full-service provider of national and local cable spot and new media advertising. Cox is known for its pioneering efforts in cable telephone and commercial services, industry-leading customer care and its outstanding workplaces. For seven years, Cox has been recognized as the top operator for women by Women in Cable Telecommunications; Cox has ranked among DiversityInc's Top 50 Companies for Diversity seven times, including the last six years. More information about Cox Communications, a wholly owned subsidiary of Cox Enterprises, is available at www.cox.com and www.coxmedia.com.
About Cox Conserves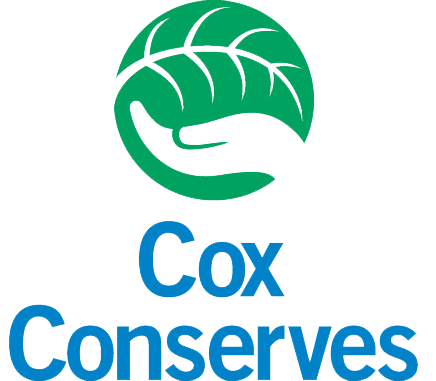 Launched in 2007, Cox Conserves is the company's national sustainability program that seeks to reduce Cox Enterprises' energy consumption by embracing alternative forms of energy, conserving natural resources and inspiring eco-friendly behavior. The program engages each of the company's major subsidiaries (Cox Communications, Manheim, Cox Media Group and AutoTrader.com) and encourages Cox Enterprises' 50,000 employees and their families to engage in eco-friendly practices. Cox Communications Virginia has partnered with the USO for cell phone recycling collections, as well as hosted multiple electronic waste (e-waste) recycling events. These events have collected more than 400,000 pounds of e-waste and engaged more than 2,000 residents.