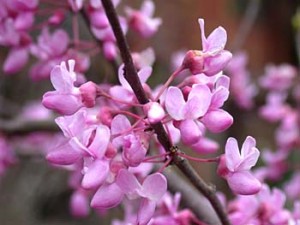 Who am I?
Being a native plant means that I was originally from the area thus, being well adapted to the environmental conditions found within.
What can I do for you?
Raised in local soils I know how to survive in the area under the various climatic conditions that occur throughout the year.  Moreover, I use less water than the "other guys", making me drought resistant but, I also don't depend on extra fertilizers to keep me alive as I make sufficient use of nutrients already found in the local soils.
When should you plant me?
Any time you consider making an addition to your yard you should consider planting a native.  Depending on the season, it may be more appropriate to plant certain native plants than others so be sure to check with your local nursery to see what is in season.
Why should you plant me?
Low maintenance: Being a native plant means I need less water than non-natives.  Furthermore, since I'm better adapted to local soils, I don't require the fertilizers that the "other guys" might need to stay alive.
Better for public health: Since I am well adapted to the local environment I know how to tolerate the local bugs and associated diseases, eliminating the need to treat me with pesticides.  This is a great benefit to the environment because excess pesticides are often washed into our local waterways where fish and other aquatic life are forced to consume it through their normal water consumption.  In turn, these tainted species are consumed by humans which ultimately leads to the degradation of our health.
Save money: Now that you know that I am water efficient, independent of fertilizers, and non-reliant on pesticides, you can stop wasting your money on all of those things I don't need!
Enhance livability: Planting native plants provides inhabitants with a natural habitat in which they can thrive.   This is due in fact that these local species have evolved over the years with these indigenous plants.
Where should you plant me?
Depending on where you live you should contact local nurseries to see what plants are native to your area or, you can visit this DCR site.
Written by Zach Jones, Stormwater Technician, City of Portsmouth