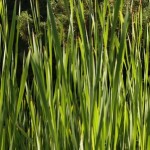 The warm weather is about to break, but you might be able to get one more pass with the lawnmower in. I will be leaving my grass clippings on my lawn because  it will save me time and give back to my lawn. It is good to leave your grass clippings on the lawn because your lawn needs nutrients to grow. Grass clippings function as a lawn fertilizer; they break down and return nitrogen and other key nutrients to the soil.  What's better than free fertilizer and saving time? Grass clippings self-generate up to 25% of the lawn's fertilizer needs. They decompose and recycle nutrients back into the soil. Grass clippings also shade the soil, keeping the roots cooler and reducing moisture loss. Leaving grass clippings on the lawn for a whole year is equal to about one annual fertilizer application. Grass clippings are also good for weed control; this technique is called mulching. Place a layer of grass clippings one to two inches deep on top of the soil around garden plants, flowers, shrubs or trees. Mulching will also keep moisture in the soil. As the grass clippings decompose, they will enrich the soil.
Benefits of Grass Clippings
Grass clippings create a healthier environment.
Grass clippings neutralize your lawn.
Use your grass clippings for mulch in your garden.
Grass clippings are good for weed control.
Grass clippings are organic. They are rich in nitrogen, phosphorus, potassium and other essential plant nutrients.
Written by guest blogger Shinon Clark, Engineering Aide, City of Suffolk.