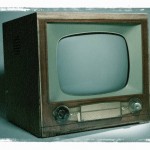 Let's face it. Your old fax machine won't decompose in that compost pile no matter how hard you try. That's why you should mark your calendar for November 15th when HR Green will take your unused electronics off your hands – at NO COST. 
According to the EPA, in the U.S. in 2009, 438 million new consumer electronics were sold, 2.4 million tons of electronics were ready for end-of-life management and only 25 % of those tons were collected for recycling. While there have been decreases in total volume of electronic waste, this is a bit misleading because many electronic products are lighter than ever – remember your circa 1998 brick sized cell phone!
It's important to recycle electronics because when just thrown away, valuable resources such as gold and copper go to waste in landfills or are burned in incinerators, leaking nickel, chromium and mercury. If you've ever heard the expression mad as a hatter or read Lewis Carroll's Alice and Wonderland you can appreciate why you don't want mercury in your rivers and streams!
I'm sure you'll be impressed to find out that there's gold in your cell phone too along with other precious metals. There's a finite supply of these minerals as well as a massive environmental impact should more need to be mined. Cell phone batteries can be reused or refurbished for a new phone almost 40% of the time. Thus no additional materials need to be added to begin supplying consumers with the next generation of cool toys. If the batteries are old that's not a problem because the minerals it contains are still recyclable at one of many plants across the nation.
There are additional benefits to recycling your cellular phone. Look at sites like Earth911 to find out more. Perhaps your phone can become a tax-deductible gift for a charity of your choice. Check with the agency you plan to use so you know it is reputable, meeting the EPA's baseline criteria for waste disposal. Whether you decide that your cell phone is going to help those in need or adorn someone's lawn as garden furniture you'll be doing the right thing. Your cell phone might even find brand new life as an auto part or license plate frame.
Event Details
Tuesday, November 15, 2011 from 9:00 AM to 3:00 PM
Two Locations:
Southside:  800 North Military Highway, Norfolk, VA 23502
Peninsula:  4311 George Washington Memorial Highway, Yorktown, VA 23692
Participants are allowed to bring up to one pickup truck full of electronics. The event will run from 9:00 am until 3:00 pm or until the trailer is full. Document shredding by Stealth Shredding and plastic bag recycling will also be available. Participants who bring five used plastic bags for recycling will receive a handy, reusable ChicoBag (one per person, while supplies last). The events are open to residents and small businesses as well.
We are happy to report that during Plastic Bag Forgiveness Day in June HR Green collected about 300 pounds of plastic bags for recycling! They're off the streets and trying to make the most of their second chance. If you can't make it out to see us on the 15thremember that sites like ABagsLife.com can connect you with other plastic bag recycling events in your area. Don't forget the useful things that you can make out of bags at home should you miss the event. Great ideas are everywhere but this blog is a useful place to begin brainstorming. Don't forget to visit HR Green for helpful resources on everything from recycling unwanted bags to tips for your home. It's GOOD to do.
The following items will be accepted:
Cell phones

Computers/CPUs

Computer monitors

Computer peripherals (mouse, speakers, etc.)

Consumer electronics (DVD players, alarm clocks, etc.)

Fax machines

Home and office phones

Keyboards

Paper (separate from electronics)

Plastic bags (separate from electronics)

Printers

Stereos

Televisions

VCRs
The following items will not be accepted:
Any unit with sludge or liquids

Dehumidifiers

Household hazardous waste

Large appliances (refrigerators, stoves, washer dryers, etc.)

Microwaves

Non-decontaminated medical equipment

Smoke alarms and detectors
Blog post written by Chris Giofreda, Environmental Education Intern