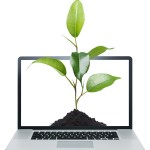 Green up while you clean up!  Recycle your unwanted personal electronic equipment and keep recyclable materials out of landfills. Learn more about going "green" at the event. AskHRgreen also has great information on e-cycling HERE.
October 1, 2011
10 a.m.– 2 p.m.
Virginia Aquarium
717 General Booth Blvd
Virginia Beach East Parking Lot
What can be recycled at the e-cycling event?
Personal computers and laptops
Printers
Monitors and flat screens
Telephones, cell phones, and  PDAs
Fax Machines
Televisions smaller than 32"
Circuit boards and components
Stereo equipment and game systems
For more information, visit www.virginiaaquarium.com or call (757) 385-0262.
This event is sponsored by TFC Recycling.