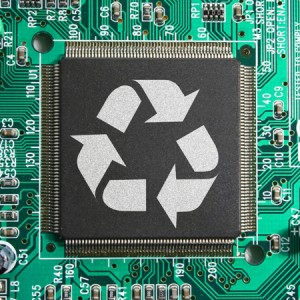 Whoa! Have you checked out the Valentine's Day cards this year? 
There are rows and rows of singing and musical cards. Those magical cards that bring a smile as soon as you open them are full of sweet sayings and happy songs… and batteries and circuit boards.
Did you know that they should not be recycled with other paper products in your curbside recycling?
Batteries and circuit boards are classified as household hazardous waste and should be disposed of properly to keep them from hindering recycling processes and contaminating landfills.
So if you receive a musical card from your sweetheart this Valentine's Day make sure you dispose of it at your local household hazard waste location.