Did you know…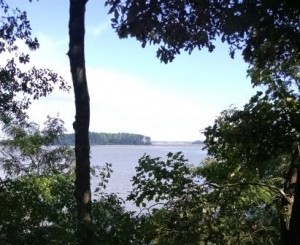 Our waterways seem to be getting clearer! The Chesapeake Bay Foundation has recently reported findings that suggest our waters have been clearer than they have been in years. This could be because of a period of dry weather this summer, but it can also be because of pollution reductions. What's more, the City of Suffolk has found the same thing! The Suffolk Public Works conduct monthly monitoring on the Nansemond River and other tributaries draining into the Chesapeake Bay. Recent lab results are consistent with the same water clarity identified by the Chesapeake Bay Foundation.
 What does it mean to have clearer water?
Healthy waters for swimming and fishing
Better habitat for aquatic life that aids in filtering pollutants from the water such as oysters
Clearer water provides aesthetics for the Chesapeake Bay Watershed
Sunlight can reach underwater plants to increase oxygen in our water: more oxygen = more aquatic life
"Everything flows downstream": A cleaner bay = cleaner watersheds where we live, work, and play.
How can you help keep our water looking clearer?
Report any environmental concerns
Fix leaking septic systems
Repair vehicle fluid leaks
Pledge to scoop the poop
Test soil before fertilizing
Wash your car on the lawn
Become a Bay Star Home

For more information on reporting environmental concerns or water monitoring contact hrgreen@hrpdcva.gov or call (757) 420-8300 to connect with the local stormwater professionals in your locality.
Blog contributed by Lacie Nixson, City of Suffolk Environmental Engineer.