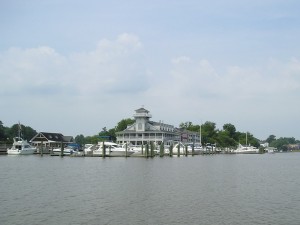 If you're a boater in Hampton Roads, you probably don't need to be told that our waterways are a valuable resource. And you probably already know that it is important to have a thriving population of fish and crabs. And you definitely understand that the Chesapeake Bay is stunning and beautiful and worth protecting…
But what you might not realize is that by default boaters are the voice of clean water! Yep, the Salt Life sticker on the back of your truck or the Bass Pro Shop hat on your head tells the world "I support clean waterways!" Surprised? Don't be! You know how important clean water is! It's likely that you've seen the impacts of water pollution firsthand. So now that you know you have a hand to play in clean waterways, what are you and all your boat-loving friends going to do about it? We'll make it easy for you. Just follow these good to do tips and share them with a friend!
Butts on Board – The most common type of litter found in waterways? Cigarettes butts! Don't throw these little bits overboard – they add up to a big mess that takes years to decompose.
Secure Your Trash – Don't let fishing line, drink bottles/cans, or wrappers from your snacks get lost in the ocean breeze. Bring along two containers with sealable lids for collecting trash and recyclables.
Keeping it Clean – When your boat is in dry-dock, give it a good scrub on a 'natural' surface like grass, gravel or dirt. The natural surface will soak up the dirty water instead of sending it into waterways through the storm drains. Opt for cleaning with plain water or, if needed, a phosphate-free, biodegradable and non-toxic cleaner when your boat is in the water.
Oil and Water Don't Mix – Keep toxic chemicals out of the water. That means preventing oil, gas, and antifreeze from spilling into waterways. Preventative maintenance is key!
Respect No Discharge Zones – No discharge zones are areas where boaters cannot empty their onboard toilet tanks (aka marine sanitation device) into waterways due to risks to human health, potential damage to aquatic habitats or existing water quality concerns. Locally the Lynnhaven River is a no discharge zone as is the Piankatank River slightly to our north in Middlesex County. The best disposal option is to use a marina pump station to empty waste.
Heed the No Wake Signs – That No Wake sign might indicate that you're in an environmentally sensitive area. Wake can cause erosion along shorelines which reduces the natural barrier that filters polluted stormwater created by the landlubbers and their impervious structures.
Choose Clean Marinas – The Virginia Clean Marina Program promotes the voluntary use of pollution reduction strategies by marinas, boatyards and boaters. Find a Clean Marina near you and give them your business whenever you can. Better yet? Talk with your regular marina about becoming a member!
For more ways you can be a waterway-friendly boater, visit Virginia Clean Marina online. And don't forget there's also plenty of ways to keep waterways clean from the shore!