Riddle me this…will you be able to track down the Magic Faucets? Let's see what you've got!
Clues to the Peninsula Magic Faucet
It's at the point where oysters are. Or once were. Or it's just a nice name.

What's that giant silver circle doing here? Looks like a washer bolt to us!
Follow the O's and the cardinal rose and you'll be on the right path.
If you hit Lake Maury or the Avenue of the Arts – stop, you've gone too far.
If you like to shop or eat you'll really like where you end up.
If it's good enough for a great Farmers' Market, it's good enough for the Magic Faucet. 
Clues to the Southside Magic Faucet
Head towards the ocean and the Magic Faucet you'll see
You'll find the magic faucet in the shadow of something very tall
There are steps here that are the closest you'll find to a stairway to heaven.
There's a special water-wise garden here. It's xeriscaping at its finest.
If you can guess where we are, you can go fly a kite.
Our Magic Faucet will be seen with a very official seal of approval!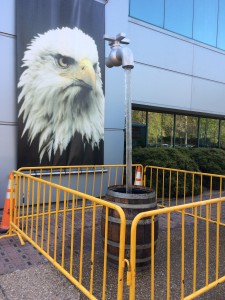 Learn more about this fun Drinking Water Week Promotion here.