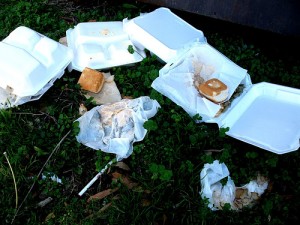 I often wonder about the "tipping point" when people realize they have too much litter around their community to be acceptable or tolerated any further.  Most of us reach that threshold of tolerability at a very early stage, and we work hard every day to keep our homes, streets and communities free of litter. Further, we strive for even greater beauty in the public spaces around us with the goal of creating a place we, and our neighbors, can be proud of and excited about.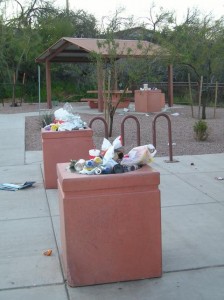 Unfortunately, many of us become desensitized over time to the appearance of misplaced solid waste, the modern definition of "litter."  We silently and resentfully accept more of this, making us numb to the appearance of our community. We also assume that it is not our place to do anything about it. We leave it to others to take care of, or are quick to point fingers at the merchants and companies that produce the packaging that are left on our public right-of-ways.
To address this issue, people throughout Hampton Roads have joined together. Instead of staying frustrated and resigned that there will always be litter, we organize efforts to abate and prevent further littering. We cooperatively and collaboratively work side-by-side to fully understand the source of the litter, invite others to get involved, and develop strategic actions to resolve it for the long term.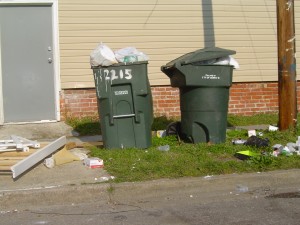 This effort takes more than just doing periodic litter pickup events. Cleaning up and keeping places clean is critical, but real change happens when there is a commonly understood and organized process, new partnerships, and investment of resources by citizens, businesses and government.
Many communities have recognized the need for this ongoing effort and have established "Clean Community" organizations. We are fortunate in Hampton Roads to have many such organizations, supported by local government and regionally connected through askHRgreen.org.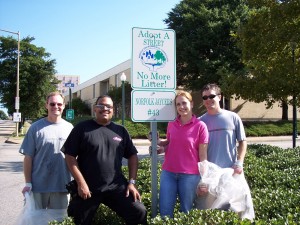 By reaching this page and reading to this point, you are probably already "on board" with these ideas and have a strong interest in creating more vibrant public spaces by preventing litter and investing in community beautification. You then become a change agent for this more positive and sustainable approach and lead your friends and families to join in. You have committed to reject litter and waste in your communities and create clean and appealing public spaces around you.
For more information about how you can support these efforts in your own community, contact your local recycling and beautification program to learn more about your city or county's clean community programs. For information about how over 600 towns, cities and counties across the country are doing the same, check out Keep America Beautiful's systematic approach to building vibrant communities.
Next Month: What is up with plastics recycling?